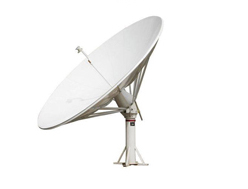 Series of satellite timing antennas are designed for single-frequency or multi-frequency common mode of operation. They are also suitable for GPS, GLONASS, BDS single or multiple satellite navigation systems. They can be used with a variety of timing modules at home and abroad. They can provide high-precision clock synchronization signals for base stations, power equipment, navigation and so on.
Performance characteristics:
1. The antenna has high gain, wide beam width and good reception effect at low elevation angle, and low noise coefficient, which ensures a high signal-to-noise ratio.
2. built-in lightning protection circuit, effectively protect the internal circuit from lightning damage; prevent lightning surge characteristics:
3. the antenna cover adopts weather resistant, anti-aging and high-quality materials, suitable for long-term field work.